Viviparous Lizard (03)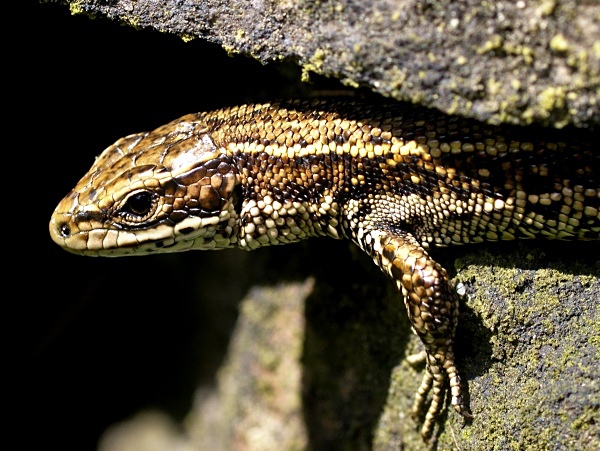 Image © Roger Butterfield, 2009. All rights reserved.
Viviparous or Common Lizard (
Zootoca vivipara
).
Photographed at White Lee Moor, South Yorkshire.
For ease of viewing, this image has been reduced in size. The original is a 2088 x 1572 (3.3 MP) 314 PPI TIFF (18.8 MB). It can also be supplied in JPEG format (2.4 MB).
Please
contact me
if you are interested in using this photograph in a publication or website.